About
Information About The Design Studio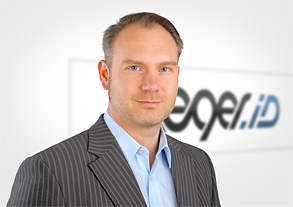 Stefan Jaeger is the founder and head of Jaeger.ID.
Since 2005 we are on our mission to find the perfect synthesis of form and function.
Mission Statement
Good product design is a gain for both the consumers and the producers. It helps the user to experience a satisfying consumer experience. He gets an adequate equivalent to its expenses – and he will become aware of this. A functionally innovative and sophisticated product runs the risk of not adequately appreciated when its aesthetic appearance is lagging behind the other qualities. Therefore it is necessary to ensure that the product also communicates its properties. The is my task as designer.
Successful implementation of this concern ultimately leads to greater brand loyalty and goodwill transfer, which is intended by the provider. In the long term, this strategy pays by their sustainability over short-term marketing strategies that promise the customer more than delivered.
A good design firm will listen to you what you want, but will also tell you that it is more important, what your customers want.
My job as a designer is to identify the potential needs of consumers and investors and meet them in accordance with my design. Therefore I don't seek to satisfy short-term trends but strive for consistently aesthetic design, adapted to the needs of the client, seasoned with a healthy dose of Zeitgeist to implement.